Earlier this year I had the privilege of judging the 2013 Performance Marketing Awards in the UK (for the third time in a row). The winners were announced in London a month ago [see the full list here].
This month I am judging for Rakuten LinkShare Golden Link Awards 2013 in the USA. This is my second time [see last year's news here] serving on LinkShare's judges panel, and I am truly honored to have been invited.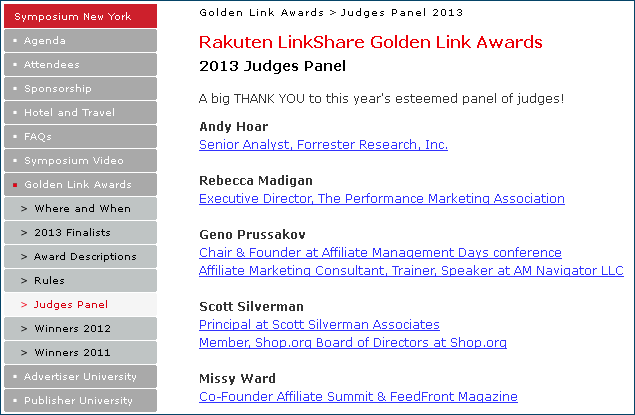 The Golden Link Awards are going to be presented on Monday, June 17, 2013 in New York City.