Affiliate marketing books may be split into two main categories: those written for affiliates (i.e. people interested in selling other people's stuff and making money on commissions) and those published for merchants (i.e. online businesses interested in advertising through affiliates).
I've been writing for both groups since 2006. However, it is in the course of the past four years that my two more successful books came out: "Quick Start Guide to Affiliate Marketing: Answers to the Questions You Should Be Asking" (for affiliates), and "Affiliate Program Management: An Hour a Day" (for merchants).
As of today, both are in the Top 10 Best E-Commerce books on Amazon: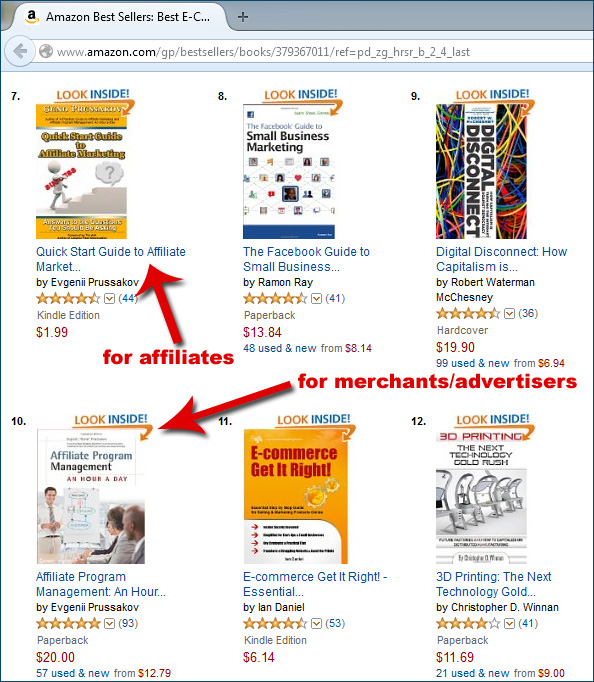 If you could use a copy of one or the other, be my guest and grab one. If, however, you've already read either of these (or both!) I would highly appreciate you reviewing the respective one here or here.